The potential applicability of the PEF methodology for Azerbaijani enterprises
16 march, 2023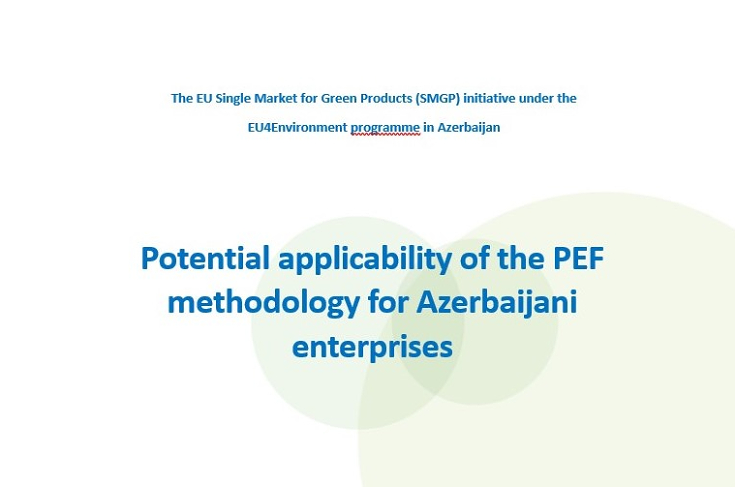 Since 2019, the EU-funded EU4Environment programme has been supporting Azerbaijan, along with other Eastern Partner (EaP) countries, in pursuing the path of green transformation. It helps the EaP countries preserve their natural capital and increase people's environmental well-being by supporting environment-related action, demonstrating and unlocking opportunities for greener growth, and setting mechanisms to better manage environmental risks and impacts. To this end, it integrates into a single strategic framework greener decision-making, circular economy, smart environmental regulations, ecosystem protection and knowledge sharing.
Published by the European Commission (EC) in 2013, the Product Environmental Footprint (PEF) is a methodology for calculating the environmental impact of a product over its lifetime. Although PEF has been proposed by the EC as part of the SMGP initiative, PEF is still a methodology and not a piece of legislation in its own right. PEF is based on a product's life cycle assessment.
For more information, please click here.