Transition towards Circular Economy in Azerbaijan – EU4Environment advances activities on industrial waste mapping
22 august, 2022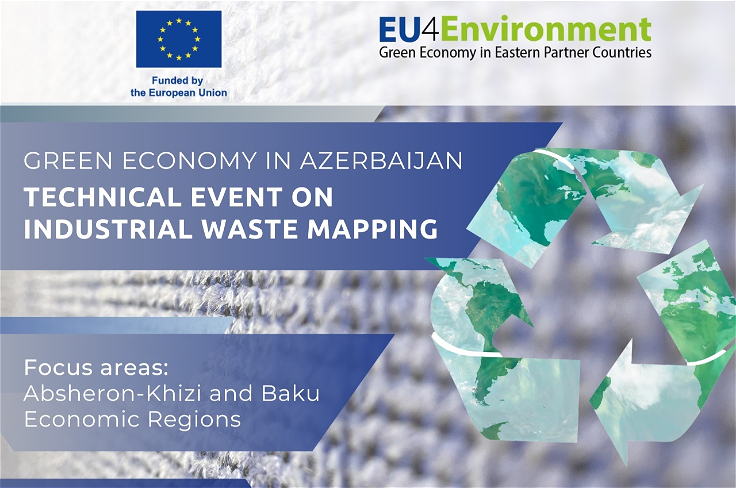 On 24 August, UNIDO is hosting a technical event on Industrial Waste Mapping (IWM) for the enterprises of Absheron-Khizi and Baku Economic Regions, in Azerbaijan. The event is organized under the framework of the EU-funded EU4Environment Action, as part of the activities related to "Circular Economy and New Growth Opportunities".
The objective here is to present the preliminary results of the industrial waste management and waste mapping activities and to give the representatives of the enterprises from the Absheron-Khizi Economic Region and Baku Economic Region the opportunity to comment and provide inputs to develop further plans and help finalise results.
The main audience consists of the representatives from the Absheron-Khizi and Baku Economic Regions, including industrial enterprises, local authorities and agencies, academia and independent experts, as well as representatives from UNIDO and SWECO. The organizers of this event are UNIDO, ACE Group Consultants LLC, and SWECO.
For more details about the event, please contact Ms Asya Chalabova at: asya@aceconsultants.az
Agenda (English | Azerbaijani)