Azerbaijani enterprises benefit from taking part in the EU4Environment company assessment
05 may, 2022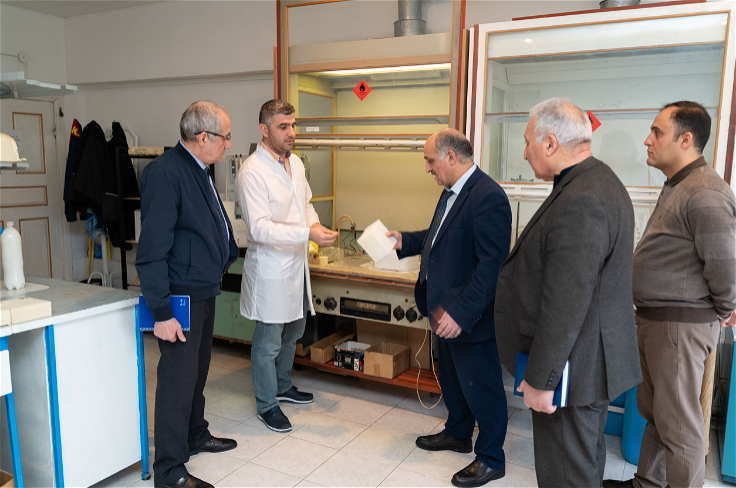 On March 18, 2022 we kicked off with the 1 "behind the process" story, and showed you #HowItsMade, together with our colleagues from BlissGroup.
Bliss Group, LLC is a manufacturing enterprise from Sumgait city producing mattresses.
Mattresses are present in every home, but only few know how complex their manufacturing is. Made of several materials, the process starts with the innerspring of wires and components manual insulation quilt of the mattress creating the cover and cutting it into panels adding flanges cutting ends and sealing by a movable sewing machine.
The RECP Experts from the UNIDO National Implementing Partner of EU4Environment Action (ACE Group Consultants) visited the company and collected technical, economic, and environmental #data to help assess inefficiencies and reduce the negative environmental impact of the existing production.
At the end of this process, the company will receive an action plan with suggestions on implementing concrete RECP measures, to make its operation and/or products more efficient, competitive, and environmentally friendly.
RECP – Resource Efficient and Cleaner Production is a methodology based on the continuous application of preventive environmental strategies to products, processes, and services to increase efficiency and reduce risks and harm.
EU4Environment: https://bit.ly/3LDrDu0
RECP in AZ: https://bit.ly/3JaTXlC