Press Release – Information meeting on RECP activities in Azerbaijan
23 august, 2021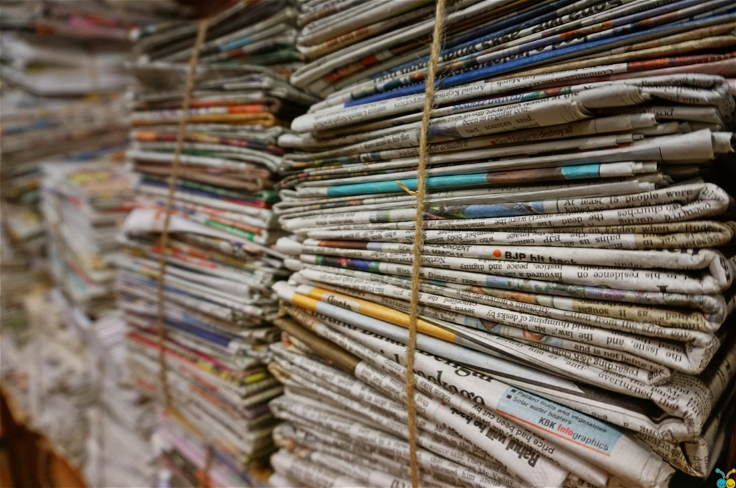 PRESS RELEASE
(Azerbaijani version below)
European Union for Environment programme supports Azerbaijan in the promotion of circular economy and related growth and job creation opportunities
The EU4Environment Action hosted an online event with over 100 participants to discuss the opportunities circular economy offers for industrial development and job creation. The participants included representatives of Government bodies (including the Ministry of Economy and the Ministry of Ecology and Natural Resources) to international organizations, local authorities, members of the private sector and NGOs. They discussed how businesses in Azerbaijan and the European Union benefit from becoming 'greener' and how the EU4Environment could support new growth and employment opportunities. The event was conducted on 13 August 2021 in conjunction with the "Circular Economy and New Growth Opportunities" Component of the programme. EU4Environment was initiated and is funded by the European Union in order to enable a green transformation in the Eastern Partnership.
"With the help of the EU4Environment Action and UNIDO, important steps are taken in the direction of Circular Economy. As such, important documents are being drafted on this topic, as well as on greening activities within coastal areas, and on resource efficiency and the prevention of environmental pollution. Within this event, the primary objective of this project is to promote the use of resources in an efficient and effective way among SMEs. Economic growth and economic development must go hand in hand with tackling environmental issues, said Mr. Faig Mutallimov, Head of Subdivision of Regulation of Usage of Water Resources, Ministry of Ecology and Natural Resources.
The European Union is stepping up climate and environmental action. With the European Green Deal, we aim at improving the well-being and health of people and transforming the EU into a more resource-efficient and competitive economy. A similar growth strategy can benefit Azerbaijan too. EU4Environment is a means for supporting Azerbaijan to link its priorities with our shared climate and environmental goals. In this process, SMEs are important players and can increase their environmental and economic performance due to EU support, said Mr. Victor Bojkov, Head of Cooperation, Delegation of the European Union to the Republic of Azerbaijan.
On the side of the manufacturing sector, it was particularly useful for the participants to learn about the advantages pilot regions can have when implementing Industrial Waste Maps as their first step towards introducing the practices and principles of Circular Economy. Participating business representatives were also offered new perspectives to understand the concept of resource efficiency and cleaner production and encouraged to seek opportunities for collaboration and knowledge sharing.
The UNIDO mandate, focusing on Inclusive and Sustainable Industrial Development, is to make industries not only profitable within the economy, but also less harmful for the environment. In particular, we are promoting Circular Economy as the means to close the loops within manufacturing enterprises in terms of goods, processes, and services. According to the recent IPCC Climate Report, we need to consider that working with Small and Medium-Sized Enterprises (SMEs), which are the backbone of the economy of many countries, is the way to achieve a better environment and prevent drastic climate change, said Tatiana Chernyavskaya, International Coordinator, Directorate for Environment and Energy, UNIDO.
Lastly, the information meeting concluded by presenting planned activities, and next steps envisaged by the EU4Environment Action to help Azerbaijani enterprises better embrace and benefit from the RECP methodology.
The online event was livestreamed on the page of the Delegation of the EU to Azerbaijan, and can be conveniently watched at any given time.
Contact
Ms. Tatiana Chernyavskaya, International Coordinator, Directorate for Environment and Energy, UNIDO
Email: t.chernyavskaya@unido.org
Mr. Yashar Karimov, National Coordinator of RECP activities in Azerbaijan
Email: yashaoper@gmail.com
Background
The "EU4Environment" Action, funded by the European Union, aims to support Armenia, Azerbaijan, Belarus, Georgia, the Republic of Moldova, and Ukraine to preserve and better use their natural capital, increase people's environmental well-being, and grasp new development opportunities. With a budget of some EUR 20 million for all six countries, "EU4Environment" is carried out from 2019 to 2022 with implementation support coming from five international partners: OECD, UNIDO, UNEP, UNECE and the World Bank Group.
Building on the achievements of the former EaP GREEN Programme (2013-2017), where the participating SMEs demonstrated the effectiveness of acting on climate and environmental goals in the context of Azerbaijan, EU4Environment continues to enable SMEs in switching to a Resource Efficient and Cleaner Production. In addition, the programme works to identify new opportunities to support the creation of circular value chains through industrial waste maps (IWMs), and to raise awareness about the benefits of a Circular Economy among enterprises, the government, and the civil society. In Azerbaijan, ACE Group Consultants is a national partner of UNIDO in implementing the "Circular Economy and New Growth Opportunities" Component of the "EU4Environment" Action.
For more details, please visit: www.eu4environment.org and www.recpaz.wordpress.com
Press Reliz
"Avropa İttifaqı Ətraf Mühit naminə" proqramı dairəvi iqtisadiyyat, müvafiq inkişaf və iş yerlərinin yaradılması imkanlarının təşviq edilməsində Azərbaycanı dəstəkləyir
Dairəvi iqtisadiyyatın sənayenin inkişafı və yeni iş yerlərinin açılması üzrə verdiyi imkanları müzakirə etmək üçün EU4Environment proqramı çərçivəsində 100-dən çox nümayəndənin iştirak etdiyi onlayn tədbir keçirildi. Tədbirdə hökumət orqanlarının (İqtisadiyyat Nazirliyi və Ekologiya və Təbii Sərvətlər Nazirliyi daxil olmaqla), beynəlxalq təşkilatların, yerli hakimiyyət orqanlarının nümayəndələri, özəl sektor və QHT-lərin təmsilçiləri iştirak etdilər. Tədbir zamanı iştirakçılar Azərbaycan və Avropa İttifaqı müəssisələrinin daha "yaşıl" olmalarının faydalarını və EU4Environment proqramının yeni inkişaf və məşğulluq imkanlarını necə dəstəkləyə biləcəyini müzakirə etdilər. Tədbir 13 avqust 2021-ci il tarixdə proqramın "Dairəvi İqtisadiyyat və Yeni İnkişaf İmkanları" komponenti çərçivəsində baş tutdu. EU4Environment Şərq Tərəfdaşlığı ölkələrində "yaşıl iqtisadiyyat"a keçidi təmin etmək üçün Avropa İttifaqının təşəbbüsü və maliyyə dəstəyi ilə həyata keçirilir.
"EU4Environment proqramı və UNIDO-nun köməyi ilə Dairəvi İqtisadiyyat istiqamətində əhəmiyyətli addımlar atılır. Belə ki, bu sahədə, eləcə də sahilyanı ərazilərdə yaşıllaşdırma işləri, resursların səmərəliliyi və ətraf mühitin çirklənməsinin qarşısının alınması ilə bağlı vacib sənədlər hazırlanmaqdadır. Bu tədbirin və ümumiyyətlə layihənin əsas məqsədi KOB-lar arasında resursların səmərəli və effektiv şəkildə istifadə olunmasını təşviq etməkdir. İqtisadi artım və iqtisadi inkişaf ekoloji problemlərin həlli ilə paralel getməlidir." - Ekologiya və Təbii Sərvətlər Nazirliyinin Su Resurslarından İstifadənin Tənzimlənməsi sektorunun müdiri cənab Faiq Mütəllimov qeyd etdi.
"Avropa İttifaqı iqlim və ətraf mühit üzrə fəaliyyətləri daha da gücləndirməkdədir. Avropa Yaşıl Sövdələşməsi ilə insanların rifahını və sağlamlığını yaxşılaşdırmağı və Aİ-ni daha resurs səmərəli və rəqabətli iqtisadiyyata keçirməyi hədəfləyirik. Oxşar inkişaf strategiyası Azərbaycana da fayda verə bilər. EU4Environment, Azərbaycanın milli prioritetlərini iqlim və ətraf mühit üzrə ortaq hədəflərimizlə əlaqələndirmək üçün dəstək vasitəsidir. Bu prosesdə KOB-lar vacib iştirakçılardır və Aİ-nin dəstəyi sayəsində ətraf mühit və iqtisadi göstəricilərini artıra bilərlər." – Avropa İttifaqının Azərbaycan Respublikasındakı Nümayəndəliyinin Əməkdaşlıq şöbəsinin rəhbəri cənab Viktor Boykov qeyd etdi.
İstehsal sektorunda dairəvi iqtisadiyyatın təcrübə və prinsiplərinin tətbiqi istiqamətində ilk addım olaraq Sənaye Tullantılarının Xəritələşdirilməsi nəticəsində pilot bölgələrin əldə edə biləcəyi üstünlüklər barədə məlumat almaq iştirakçılar üçün xüsusilə faydalı oldu. Eyni zamanda, tədbirdə iştirak edən müəssisə nümayəndələrinə resurs səmərəli və daha təmiz istehsal konsepsiyası üzrə yeni perspektivlər izah edildi və onlarla əməkdaşlıq və məlumat mübadiləsi üçün imkanların nəzərdən keçirilməsi təşviq edildi.
"Sənayenin İnklüziv və Davamlı İnkişafına fokuslanan UNIDO-nun mandatı sənayeni yalnız iqtisadi baxımdan gəlirli deyil, həm də ətraf mühit üçün daha az zərərli etməkdir. Xüsusilə, Dairəvi İqtisadiyyatı istehsal müəssisələrində məhsul, texnoloji proses və xidmətlər üzrə boşluqları doldurmaq üçün vasitə kimi təbliğ edirik. İqlim Dəyişmələri üzrə Hökümətlərarası Panelin (IPCC) son hesabatına əsasən, bir çox ölkələrin iqtisadiyyatının əsasını təşkil edən kiçik və orta biznes müəssisələri (KOB-lar) ilə işləməyin daha yaxşı ətraf mühitə nail olmaq və kəskin iqlim dəyişikliyinin qarşısını almaq üçün vasitə olduğunu nəzərə almalıyıq" – UNIDO-nun Ətraf mühit və Enerji Müdirliyinin Beynəlxalq Koordinatoru xanım Tatyana Çernyavskaya bildirdi.
Görüşün sonunda Azərbaycan müəssisələrinin RSDTİ metodologiyasını daha yaxşı mənimsəmələri və faydalanmalarına dəstək olacaq EU4Environment proqramı ilə nəzərdə tutulan tədbirlər və növbəti addımlar iştirakçıların diqqətinə çatdırıldı.
Onlayn tədbir Aİ-nin Azərbaycandakı Nümayəndəliyinin səhifəsində canlı yayımlandı və istənilən vaxt təkrarən izlənilə bilər.
Əlaqə şəxs
Xanım Tatyana Çernyavskaya, UNIDO-nun Ətraf mühit və Enerji Müdirliyinin Beynəlxalq Koordinatoru
Email: t.chernyavskaya@unido.org
Cənab Yaşar Kərimov, RECP -in Azərbaycandakı fəaliyyətinin Milli Koordinatoru
Email: yashaoper@gmail.com
Ümumi məlumat
Avropa İttifaqı tərəfindən maliyyələşdirilən "EU4Environment" proqramı Azərbaycan, Belarus, Ermənistan, Gürcüstan, Moldova Respublikası və Ukraynaya təbii kapitalı qorumaq və daha yaxşı istifadə etmək, insanların ekoloji rifahını artırmaq və yeni inkişaf imkanlarına yiyələnmək məqsədini daşıyır. Altı ölkə üçün təxminən 20 milyon avro büdcəsi olan "EU4Environment" layihəsi 2019-2022-ci illərdə beş beynəlxalq tərəfdaşın: OECD, UNIDO, UNEP, UNECE və Dünya Bankı Qrupunun dəstəyi ilə həyata keçirilir.
İştirak etmiş KOB-ların Azərbaycan kontekstində iqlim və ekoloji hədəflər üzrə fəaliyyətin effektivliyi nümayiş olunan keçmiş EaP GREEN Proqramının (2013-2017) nailiyyətlərinə əsaslanaraq EU4Environment KOB-ların Resurs Səmərəli və Daha Təmiz İstehsalata keçidinə dəstək göstərməyə davam edir. Bununla yanaşı, Proqram, sənaye tullantılarının xəritələşdirilməsi (STX) vasitəsilə dairəvi dəyər zəncirlərinin yaradılmasını dəstəkləmək və müəssisələr, hökumət və vətəndaş cəmiyyəti arasında Dairəvi İqtisadiyyatın faydaları haqqında məlumatlılığı artırmaq üçün yeni imkanların müəyyənləşdirilməsi üzərində çalışır. "ACE Group Consultants" MMC, "EU4Environment" Proqramının "Dairəvi İqtisadiyyat və Yeni İnkişaf İmkanları" komponentinin Azərbaycanda həyata keçirilməsində UNIDO-nun milli tərəfdaşıdır.
Ətraflı məlumat aşağıdakı internet səhifələrindən eldə oluna bilər: www.eu4environment.org və www.recpaz.wordpress.com